Home with the kids this Saturday Night? Want something fun to do? Why not join me for a Saturday Night Speed Scrap? Fire up the computer, grab some snacks, a glass of wine and settle in for a fun night of scrapping!!!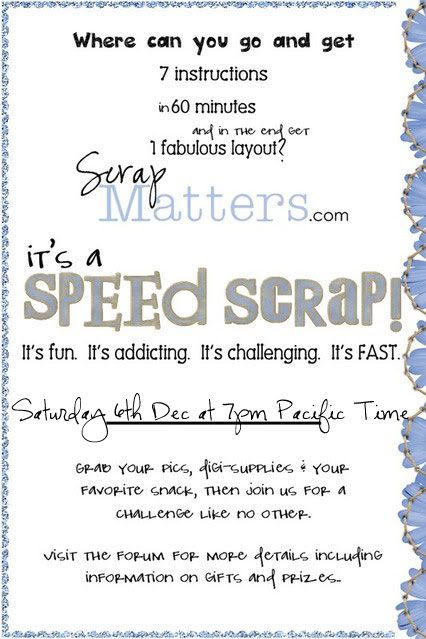 That's Saturday 6th December at 7pm Pacific, 8pm Mountain, 9pm Central, 10pm Eastern and Sunday 7th December at 2pm AEDT.
This is what you will be playing for:-
Hope to see you all there!!!